9/28/18:
Sadly, I must be announcing that truelovesingles.com will be ending its operation as a courtship site for Unificationists in 30 days. There just has not been enough demand over the years to warrant the costs in terms of time and money to keep this site going as it is.
Facebook has announced that it will be adding dedicated dating features to its site, so I believe that single Unifictionists might find a good channel for their networking there as well.
All your user data will be safely deleted after 30 days from today, irreversibly, and you need not take any actions.
It was a pleasure serving you!
Tom Froehlich
Administrator
510-470-1128
Why Courtship Coaches on truelovesingles.com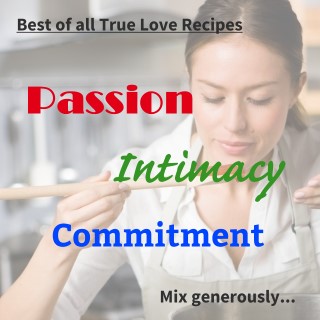 Good question. As stated, this site is intended to be of service to Unification singles and their like-minded friends. Finding, courting and marrying a mate is perhaps the most important decision/activity in a single's life. Yet, the process is fraught with perils, as they say.
Some singles do it alone. However, most others rely on family and friends to help minimize the risk of ending up in an unhappy relationship. Throughout history and in cultures steeped in tradition, singles have even relied on matchmakers to help arrange their marriages.
Unificationists are not different in this regard. Early members of the Unification movement were matched by the late Rev. Moon. The situation has come to be a bit more complex for 2nd. Gen Unificationists as there is no more a figure of such moral authority to facilitate the matching.
The courtship coach on this site is a fair-minded activist who wants to involve him or herself in a constructive manner to shape the fortunes of Unification singles regarding their enduring relationships.

What is a Courtship Coach?
A courtship coach is a person who coaches singles in the art of courtship within the context of personal relationships. The courtship coach is not a matchmaker.
Wikipedia defines coaching as follows: "Coaching is training or development in which a person called a coach supports a learner in achieving a specific personal or professional goal. The learner is sometimes called a coachee. Occasionally, coaching may mean an informal relationship between two people, of whom one has more experience and expertise than the other and offers advice and guidance as the latter learns."

Coaching is different from Mentoring and Counseling.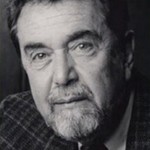 Coaching differs from mentoring as coaching on True Love Singles focuses on specific tasks or objectives related to courtship, as opposed to general goals or overall development of life skills. Coaching differs from counseling as coaching on TrueLoveSingles focuses on establishing new personal relationships, as opposed to helping people recognize troublesome differences and repeating patterns of stress within existing relationships.
Of course, a line in the sand is meant to be stepped upon. So, at times a courtship coach may find him or herself in demand to be a mentor or counselor. But courtship coaching is not marriage counseling. These are distinct activities in different settings and require very different competencies. Again, courtship coaching helps singles to build new personal relationships, while marriage counseling helps established couples resolve issues in their existing relationships.

What does it take to become a Courtship Coach?
As a courtship coach, you should appreciate the teachings and the history of the Unification movement since you will be coaching Unificationist singles – no matter how orthodox or distanced they may be.
It might help if you have experienced interpersonal relationships in your own life that were less than ideal or perfect. You cannot help people without having experienced some of their pain yourself, can you?
As a courtship coach, you favor facts over fiction. You are willing to look under rocks; you understand the human psyche a little, and you believe in shades of grey. You are comfortable with your own sexuality; you are engaged in the discussion of "nature versus nurture" with friends or colleagues. You also read, at least once in a while, non-fiction publications on existentialism and anthropology or similar.
In other words, you got real "street" wisdom. You also know your limits, and – importantly – you are not a bully or apologetic. You believe in enduring relationships, and that the Marriage Blessing is not the fulcrum of life but a loving endorsement from God after the fact. You believe in the proverb that "God helps those who help themselves."
In more practical terms, you've got a smartphone and know how to do the basics of social media; you have a handful of hours per week to talk; and you have connections to other Unificationists around the world or are willing to make them.

What will you NOT be doing.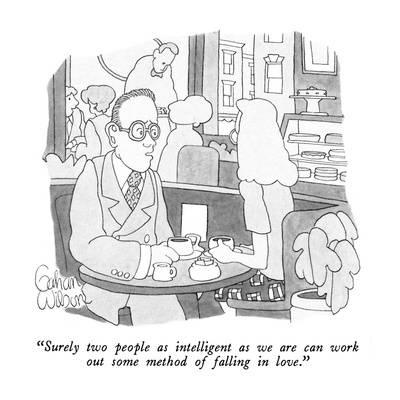 You will not be "matching" singles. You are not a matchmaker. You will not be suggesting to singles who he or she may be compatible with, or why. Compatibility is a very subjective issue and way to elusive to figure with certainty.
Believe it or not, many people do partner and have good marriages for reasons that defy a common sense understanding of compatibility.
"The most beautiful thing we can experience is the mysterious. It is the source of all true art and science."
— Albert Einstein
Truthfully, the human psyche is sooo intricate, the human mind sooo frail. Besides conscious evaluations, singles are not only going by intuition, but also by smell and taste (that's why kissing during courtship is important)!
Compatibility, we believe, is nearly impossible to fathom unless the relationship will be based on no more than the storgic type of love.
I have taken from all of my experiences that love, when encompassing all of its facets, is the ultimate mysterious thing and cannot be explained.
As a courtship coach, you have no particular interest in usurping a single's stance. That is until a single exclaims: "Please match me, I am at the end of my wits!"

What will you be doing?
Networking, networking, and more networking…
There are never enough Unification singles in a particular pool. You will use your connections to source the ends of the world (don't travel, use the Internet, etc.) for additional Unification singles and help get them to talk to each other.
Introducing Singles to each other
Unification singles are typically shy, reserved, perhaps even a bit timid.
You will draw on your experiences and wisdom to perhaps explain what love is or is not so as to raise awareness in the Unification single.
You will suggest whom a single is most likely NOT compatible with based on single's upfront statements of preference, etc. Intentionally, that gives the benefit of doubt to the remaining candidates and lessens the risk of inadvertently excluding a "wildcard."
In other words, instead of trying to right away find and settle on the "best" candidate, you and your coachee begin by generally evaluating the pool of candidates and gradually letting go of outliers.
Help organize low-key, regional events for young Unificationists to get together and socialize
No, not another prayer group or lecture contest, please. How about renting out a bowling ally for an hour or two? What about attending a pop concert as a group? A nature hike, a cooking show? You name it. Something to help these singles to get their mojo going.
Follow up on your coachee's progress
Bother them ever so slightly, without being pushy or bossy. And work with their friends and family, if possible. That will really help.
How will you work
As a courtship coach, you are a volunteer on your own time. You may possibly set up terms with coachees if you wish.

Become a Courtship Coach today!
Thanks for your consideration.