Getting to know each other "Heart-to-Heart"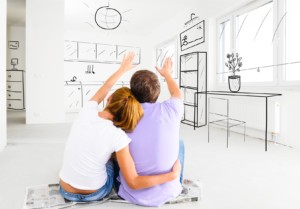 Courtship is really a part of the human mating process whereby two people meet with the aim of each assessing the other's suitability as a partner in an intimate relationship or marriage.
The protocols and practices of courtship vary considerably from country to country and over time. The most common idea is that two people trying out a relationship and exploring whether they are compatible in terms of personality, sexuality, liking, expectations and goals for the future, etc. This period of courtship is seen as a precursor to engagement or marriage.
Courtship, as advocated by True Love Singles, prompts the two people to truly get to know each other "heart-to-heart" without the pressures of physical intimacy or emotions clouding their view. For a good while, sexuality might best be left to the imagination and eventually first talked about. Courtship, after all, is already a delicate affair between two Singles of coming to like and appreciate each other. There really is no need to hurry.
Courtship Action
Courtship's actions entail that you:
make efforts to understand yourself (are you ready for a long-term, intimate relationship);
socialize or mingle one way or another (yes, you have to step out of your comfort zone);
approach potential Singles with respect, responsiveness and care (polish up your social skills as well);
communicate expectations and goals for the relationship (don't be afraid of letting someone go);
spend face-to-face time with the other Single (it's OK to be nervous, admit it to break the ice).
Going with a dating site like this one should only be one of many venues for a Single to strike out. And online dating should only be the first step in the venue of social media. Do not get stuck on a dating site, including this one, either due to inactivity or communications with another Single lasting months. Meet as early as you can. You want to spent face-to-face time with the other Single sooner than later and before making up your mind if he or she could possibly be Mr. Right or Ms. Perfect.
Looking at pictures and reading profiles goes only so far and should be thought of as a means to exclude the most undesirable prospective Singles, rather than to include the few that one comes across online. There is a time for the courtship action to move offline. The two Singles should possibly meet relatives and friends before eventually settling down somewhere in a life-long relationship.

Free registration with referral code!
Courtship as a time-tested Strategy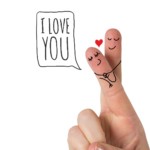 We believe that relationships last when they are build on the foundation of what is quaintly known as matters of the heart. To give the bond of love a chance to first grow and proof itself during a period of courtship and engagement is a time-tested strategy that promotes well-being.
Because each individual, family, and set of circumstances is unique, each courtship and engagement will be unique. While those who choose courtship and engagement may hold the same general guidelines for the relationship, their specific choices about when, where, and how to court, engage and marry may differ according to their needs, traditions and circumstances.
So, we are not prepared to take hard positions in regard to any specific details of engagement, marriage or family, that would be past the scope of this site. People have talked about these things for ages, they always will, and they can bring their ways along. We just like to help people find their significant other. True love conquers all!

A few broad Guidelines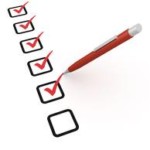 Courting couples state up front that their intentions are to see if the other person is a suitable potential marriage partner.
Singles are expected to fully disclose, prior to engagement, any situations or circumstances that might bear on the choice of a life partner.
Younger singles on this site are expected to have spent time with family and friends and positively assessed their readiness for the bond of love. Younger singles participating in courtship may continue to seek the guidance of their parents or other mentors.
When pursuing a specific courtship and the likelihood for a match begins to look bright, other courtships should not be actively continued. That is, one highly promising single at a time.
International Singles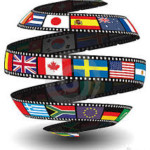 The benefit of an international courtship site is that the pool of eligible partners is large. With the incredible reach of the Internet and travel so common, a female single need not settle for "Mr. Right Now" from her local community. Instead she might find "Mr. Right," a person matching her talents, passions and ambitions, in another city, country, or even continent.
A fine courtship site that serve cultures where arranged marriages are the norm gives singles a greater chance to participate in the process of finding a family-approved mate, and an alternative to relying on family and friends as matchmakers.
The United States has many ethnic and racial groups, and interracial marriage is fairly common among most of them. Interracial marriages increased from 2% of married couples in 1970 to 7% in 2005 and 8.4% in 2010. Even the number of international marriages in the United States is on the increase. In 2010 there were over five million marriages performed where one of the spouses originated from a different country. The K-1 US visa is available to people who want their fiancé to be granted entry to the country.

Free registration with referral code!
Find your Significant Other
By joining at this very early stage of True Love Singles's development as an online community, you will be part and parcel in making this site successful not just for its own sake, but also for the many future generations of Singles like you who have few places to go to find their significant other! As an incentive, registration is free while True Love Singles is growing its membership during this startup time. This may not last forever. So please take pride in being a seed to enable a site for Singles like yourself to mingle and find each other.