Now only $5 for a whole year of membership! FREE
The site requires that you enter a valid invitation code during registration. Since this site is making a brand-new start, we thought to give the registration code away for free. In any case, we are planning to only accept cryptocurrencies as payment once the site's redesign is finished.
The code is:     bitcoin
---
Advertisement
Now, don't miss the following opportunity!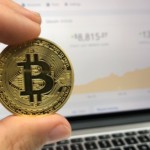 We believe that the price of bitcoin will rise again to lofty heights.
In late 2017, the price of bitcoin rose to nearly $20,000. In 2014, it was just around $100. That is incredible!
Yeah, besides running this courtship site, we also trade bitcoin for profit. Please peruse our bitcoin trading blog as well and start learning to trade cryptoassets for profit.
Having a bitcoin in your wallet will surely come in handy when looking for that perfect soulmate, or when a prospective soulmate looks at you, or when the two of you start sharing your lives!