Secret #1: Who are You?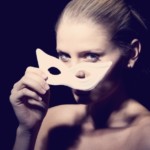 Have you ever wondered who you really are? Wouldn't it be good to know a little about who you are before going on a dating site to find a significant other? Let's face it, it can take a lifetime for some people to learn who they are.
To cut to the case, we believe that the question about the Who is really a question about one's identity. (Yes, it also is a popular British rock band.) Admitting to simplicity, we may first state that you (and I):
really exist,
are conscious so as to perceive existence, and
are something of a certain nature, that we possess identity.
Identity here means that to be is also to be aware of that special something. You may ask "isn't all that self-evident?" Perhaps. One should think so. Then why make such a big deal out of that?
Well, have you ever been treated by someone as if you didn't exist? Someone took your right-of-way on the road? Someone kept on talking during the party, never stopping to draw attention? Have you never felt like you didn't exist?
How about someone doing something to you so as if you shouldn't possibly be able to notice? Like the car dealer who dares selling you a lemon? Or the bank that just raised the interest rate to 24.9% because you missed a payment? Have you ever felt like you are not stupid?
And then there is the case when someone expects you to perform like Superman. Hey, can't lift that box like the other guy? Dinner was so-so, why are there still dishes in the kitchen sink? Have you ever felt like you can't be yourself?
Which all goes to say that someone should not have your cake and eat it, too, without your consent. So, know who you are and do not let them.
Secret #2: What are You?
Once the Who is sorted out, the What then follows more easily. The What addresses the more specific things of your being like your personality, appearance, talents, aspirations, believes, etc. Don't be shy about revealing a little. You are who you are. There's a lid for every kettle, they say. In a relationship were fairness trumps justice, you can have your cake and eat it, too.
However, don't forget to also think of what you are in terms of what you do. Doing is behavior and action. When it comes to personality, appearance, talents, aspirations and believes, you really have little to no choice over these. These are largely involuntary aspects of yourself which you would find hard if not impossible to change, and which a life partner would find hard if not impossible to change in you.
But when it comes to the doing, to behavior and action, you have most likely choices to mind. True, our behaviors and actions are perhaps not random since they are informed by stuff like personality, appearance, talents, aspirations, believes, etc. Behaviors and actions are also influenced by societal conventions, opportunities and pressures. Still, we often do the doing voluntarily, especially the action part!
And here is my question: do you act according to your aspirations, goals and believes? What are you really doing with yourself, with who and what you are? Don't forget to talk about that as well when discussing life with a potential partner.
A great little book to read
"What would it be like to free yourself from limitations and soar beyond your boundaries? What can you do each day to discover inner peace and serenity? The Untethered Soul—now a #1 New York Times bestseller—offers simple yet profound answers to these questions." This is how the book is pitched on Amazon.
I had the pleasure of reading Michael Singer's book a few years ago while working as database manager at the Institute of Noetic Sciences (IONS) in Northern California. I found it to be a truly remarkable explanation of some commonly shared experiences of how the mind works – experiences that nevertheless seem to not rise conceptualized into people's awareness. "Oh yes, I never thought about it that way," was often my response after having finished a chapter.
Amazon continues to promote the book on it's page: "Whether this is your first exploration of inner space, or you've devoted your life to the inward journey, this book will transform your relationship with yourself and the world around you. You'll discover what you can do to put an end to the habitual thoughts and emotions that limit your consciousness. By tapping into traditions of meditation and mindfulness, author and spiritual teacher Michael A. Singer shows how the development of consciousness can enable us all to dwell in the present moment and let go of painful thoughts and memories that keep us from achieving happiness and self-realization.
Co-published with the Institute of Noetic Sciences (IONS), The Untethered Soul begins by walking you through your relationship with your thoughts and emotions, helping you uncover the source and fluctuations of your inner energy. It then delves into what you can do to free yourself from the habitual thoughts, emotions, and energy patterns that limit your consciousness. Finally, with perfect clarity, this book opens the door to a life lived in the freedom of your innermost being."
So, by all means please consider getting The Untethered Soul: The Journey Beyond Yourself.
It is not hard to read, and we believe it will help you understand yourself better in terms of who and what you are.
How can you communicate who and what you are?
As you know, a picture speaks a thousand words.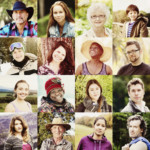 Get a handful of great pictures taken for your online profile. Smartphones are good enough to take mug shots. And there is no shame in buying a selfiestick to cast yourself in the best possible light. You will need a great head shot and use it as your profile picture. In addition, get a friend to shoot a full-body picture or two to take out any guess work about your appearance. Also, find a couple of unrehearsed photos of you and others in your favorite settings like sport, hobby, home, work, pets, etc., to complement your appearance with hints of your personality.
The worst we've seen on dating sites are profile pictures of mom and adult daughter together, were we could not figure who is who, that is: who of the two was up for the new relationship.
Demote your dignity for a little while
Completing your profile on dating sites with answers to all their questions is perhaps the hardest part of online dating. A lot of people feel that having to "sell" themselves that way is demeaning and therefore profiles are not taken seriously. It's hard to argue against that. It seems to be that many profiles are not even read entirely by other prospective singles. People scan the profile pictures and go "Yes" or "No;" that is if they like the picture, they stay and read a little. If they do not like the picture, they move on quickly. And it is not just "them," you perhaps do that just as much.
RELATED READING
So, when you write about yourself on your profile page, just think about what Prince Charming might want to know about yourself. What might Cinderella or Pocahontas like to know about you? Do not write about yourself as if you were just a small island in the great big sea. Read something like Pride and Prejudice by Jane Austen or see Sex in the City on HBO if you experience writer's block. That should get your mojo going, for better or worse. Write about yourself with imagination. And believe that life is worth living, tell other singles that you will want to live a worthy life!
Be hot or cold, don't be lukewarm
Under these circumstances, that is the best you can do to initially communicate who you are. Yes, it is far from being perfect. But a lukewarm effort may only be getting a lukewarm response on any dating site. We suggest that since you have made it onto this site to begin with, go all in – else you may be diminishing your chances and even waste your precious time. Remember that an online dating site is only an introductory service. The real YOU may only be discovered in subsequent face-to-face meetings.

Free registration!