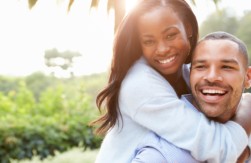 There are no guarantees. But millions of millions of people throughout human history have found mates with whom they happily share their lives. It's what humans do.
So, can you find a soulmate?
I do think so. First, bring your mind and heart up to speed by reading some of the posts on this site, or any other good site. Read, read, read. The point is that you, as a Single, need to be in the right frame of mind and understand a bit what you are getting yourself into. Do not take it for granted that your happiness will just happen.
Then perhaps peruse the Singles directory of our membership section. Compared to the "big" relationship sites, like match.com and others, our directory is tiny. We do not enable swiping, not do we suggest matches for you. Other sites do that primarily to keep you engaged and pay up each month. It probably is not worth it, other than for entertainment benefits.
In any case, once you have made up your mind, just look around you everywhere. And all the time.
Our definition of soulmate is perhaps a bit less lofty as some people might take the term for. There probably is not somebody who is literally born just for you. But there are perhaps more than a few people with natural chemistry between them that then "feels like" soulmates.
However, set your sights too high and you may never find him or her. And set your sights too low and you may end up being disappointed.
I know that many people believe in fate or destiny as their guiding principle, while others believe in the mystical powers of matchmakers or are raised to be obedient to their parent's matrimonial wishes. There is little doubt that intimate relationships based on these premises have been viable and long-lasting, and perhaps that will always be.
However, other voices make the case that an involuntary liking between two singles is an indispensable ingredient of an intimate relationship.

"It is wrong to think that love comes from long companionship and persevering courtship. Love is the offspring of spiritual affinity and unless that affinity is created in a moment, it will not be created for years or even generations."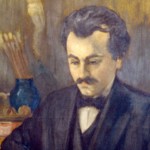 How, then, could you approach that exciting but uncertain journey of finding that special partner to share your life with?
Have you noticed the amazing love quotes in the right sidebar of our site? Do you have one that is your favorite? I guess that there is not one simple word of guidance one could offer to all singles at all times. As usual, life and love defy our attempts at explanations.
So, go ahead on this site. Join, be yourself and socialize, make friends, share your mind, agree and disagree, cry and laugh, hang in there, find and be found, wonder, inhale and exhale, don't go away, be amazed, and believe in yourself. Good fortune is always on your side.
In the end, we recommend that you trust – like most people – your common sense and second opinions from your friends.
Start by bringing your heart and mind and body to the table. And do not go along with someone who does not seem to know him or herself as much as you know yourself. You want a partner and, presumably, not a baby.
Search the Directory with the intent to exclude obvious no-nos during the first searches. Eventually, create a private group or two and begin to socialize with a few promising singles.
In the meantime, don't forget to mix and mingle in your daily life with others wherever you are. A dating site should only be one of a few channels to find or be found.
Begin the dance of courtship by meeting face-to-face in safe places, with one promising single at a time.
And fall in love…

"For it was not into my ear you whispered, but into my heart. It was not my lips you kissed, but my soul."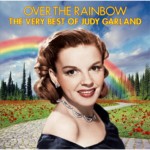 The registration code is: passion
Free registration!