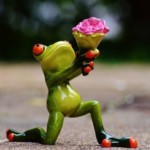 We asks that you enter that code during registration. This prevents bots, trolls, and spammers from automatically registering accounts and helps to keep our site genuine for all.
We'll send your password to the email address you enter.
This is a dummy field, only filled in by bots by mistake

Password via Email
If you don't find the email in your inbox within half an hour, check your email's spam folder.