TrueLoveSingles.com Community Guidelines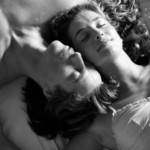 Love and relationships are some of the most entertaining things in the world to talk about. As editors, we want to keep our comments section as interesting as our subject matter. The best case scenario: A community of sincere, well-intentioned people laughing and crying, sharing dating and courtship tips, learning a little something, and leaving happy. The worst case scenario: A bunch of angry weirdos shouting at each other.
So in the interest of fostering the kind of community that we'd like to see on the site, here are a few essential guidelines:
Upload only your own photos
We take copyrights very seriously. If you don't own the rights to a photo or video, please don't post it. That is, do not post photos that are not of you.
TrueLoveSingles photo guidelines:
No kids on their own. They must be in the photo with an adult, and fully clothed.
No photos in bikinis/swimwear indoors.
No pictures in underwear.
No Shirtless/underwear Mirror Selfies.
Face must be clearly visible in all photos.
No watermarks or text overlaid.
No pornographic material.
No graphic hunting photos.
No guns.
No abusive behavior
We won't tolerate personal attacks on other members or on groups. If you're trolling; being racist, sexist, or homophobic; insulting other members; using offensive language; or engaging in other antisocial behavior, you can and should expect to have your comments deleted and quite possibly have your account banned.
No spam
We reserve the right to remove comments promoting products or soliciting money.
Stay on topic
Please keep your comments relevant to the subject of the story. We reserve the right to remove anything that takes the discussion too far afield.
Try not to be too prudish: this is a social and not a parochial site. There will be talk about sexuality. We simply ask that you refrain from posting any words or images that could get someone fired.
Our moderators work hard to foster helpful conversations: please respect their work. If you see a problem comment, flag it! If you have a query about the way a post or comment was moderated, email support at truelovesingles.com.
No soliciting
TrueLoveSingles isn't for selling things. If you try to use it as a marketplace, you'll be banned.
In conclusion
Have a good time, be mindful of other readers, and most importantly, don't be an angry weirdo.
Brief History of TrueLoveSingles.com
We started the site around 2014 as an open social network to promote true love, courtship, and letting predominantly heterosexual singles find each other. Main features were the user profiles, the directory, messaging, and the forum. Lots of people joined, but there was not much of any spontaneous interaction between users. It was disappointing. We figured that Facebook, Twitter and most other social networks spend serious monies on getting their users engaged, constantly prodding them with teaser messages to make up a busy network. We did not want to go down that road.
Instead, we then took the opportunity to limited the site to single Unificationists, a niche approach that worked until it didn't. Again, there numbers of singles did not add up to much and there was little if any interaction between users.
As of Summer 2019, we shifted focus again as an open fellowship community with focus on stories, blogging and sourcing articles about true love, etc. The user profiles, directory, messaging, and the forum still operate on the back. Making the case for true love and courtship is our cause, regardless of if a vibrant community arises on the site or not.
The Community
TrueLoveSingles.com members are usually interested in traditional long-term relationships, and singles from all races and genders are welcome to join. However, the site caters mostly to heterosexual folks. At the same time, we recognize that the dichotomy of male and female is overly simplistic and fails many people. If heterosexuality is not your "thing," please excuse this site.
While we do not allow profanity, we may have heated discussions about volatile topics such as pre-marital sex, unwed mothers, porn, interracial dating, masturbation, cheating, and divorce, etc. If you can't stomach these types of topics, don't join TrueLoveSingles.com.
If you can't tolerate opposing viewpoints, or can't debate without resorting to personal insults, do us a favor and don't register for the site.
Your TrueLoveSingles.com Profile
You are allowed one account. It's your responsibility to safeguard that account. If you forget your password, use the "Forgot Your Password" link. If you no longer have access to the email account listed in your profile, create a new account. We won't update email addresses, there is no way for us to verify your identity.
Don't share any personally identifiable information on these forums. We suggest that you don't use the same username on this site that you use on other forums or websites.
Usernames and user titles should not include profanity, not be sexually suggestive or provocative, and not be racist or otherwise offensive.
Signatures, profile pictures and avatars should be work safe. No nudity, no partial nudity, no sexual images, no racist images or messages and no provocative images. If you violate these rules we will remove your signature or avatar without notice.
Specific Behavioral Rules
No backseat moderating — don't try to tell other members what they can and cannot post. Don't tell us who should or shouldn't be banned. Don't tell us who should or shouldn't be allowed to join or post on TrueLoveSingles.com. If you see behavior that violates the forum rules report it instead of taking matters into your own hands.
Don't whine and complain to us about "trolls." From past experience we know that "troll" usually means someone who disagrees with you philosophically or on certain topics. Disagreeing with you is not against the rules. If the "troll" is actually breaking a rule, report them. Otherwise unfriend that member.
Bullying and harassing other members of the forum is not allowed.
Engaging in an organized collaboration with other members to harass a certain member, disrupt certain topics or interrupt the flow of normal discussion is not allowed.
You can also make your profile private so that only people on your friends list can leave visitor messages. To make your profile private go to your account and select the Privacy option. You can modify the privacy settings there.
Don't create threads announcing that you are leaving. Just leave.
Don't ask us to delete your account or posts. We won't. That would make it too easy for you to return as a different user.
Don't create threads to discuss the banning of a particular member.
Constructive criticism is welcome and should be posted in the Member's Questions forum. Personal attacks against a moderator or administrator via forum posts, PMs, visitor messages or reputation comments because you don't like the forum rules and/or don't like how the forum is moderated will result in an immediate, permanent ban. If you have an issue with a moderator discuss it privately with them. If you can't resolve your conflict with the moderator use the forum's contact form to send an email to the administrator.
Posting Rules (forum posts, blog posts, PMs, visitor messages and reputation comments)
Think before you post. You have 24 hours to edit your post if you change your mind after posting. We won't edit a post for you once 24 hours has passed.
Don't post on behalf of banned members.
Don't create the same thread in different forums (cross posting).
Don't use misleading titles when creating new topics. Don't use profanity in thread titles, even if it's censored. If we feel the title is misleading a moderator or administrator will change the title so that it accurately reflects the topic being discussed.
All posts must be in English.
Search before you post. If your subject is already posted, contribute to the existing thread instead of creating a new thread.
Don't post advertising, promotional / referral codes and URLs, or discount codes. Don't create posts advertising your services or merchandise. You may post a link to your website in your profile, but the link must not include any referral codes.
Don't post words or URLs that are censored by adding spaces, dots, or substituting characters, or by any other means in an attempt to defeat any censors put in place by TrueLoveSingles.com.
Derogatory threads created to disparage TrueLoveSingles.com, the forum rules or the moderating will be closed without comment. If you continue with these types of posts after we have closed the thread you will be permanently banned from the forum. If you have an issue with the website you can respectfully discuss it in the Member's Questions forum.
Don't re-post confessions on the main forum. If the confessor wanted feedback they would have posted there themselves. Don't post x-rated or racist confessions, they will be deleted. Don't post a confession in response to someone else's confession, it will be deleted.
Privacy
Posting or implying identifying information about members or their family members is not allowed. This includes photos, name, address, phone number, place of employment, twitter pages, Facebook,etc. This also includes sharing info via PMs, visitor messages, or rep comments. You must have permission to re-post any photo that has been previously posted.
Publishing personal information about a third party (someone who is not a TrueLoveSingles.com member) is not allowed. This includes physical addresses, phone numbers, email addresses, and government names.
Hate Speech
If you are a bigot, put your bigotry in your back pocket while posting here.
Content that incites hatred or promotes violence against individuals or groups based on race or ethnic origin, religion, disability, gender, age, veteran status, or sexual orientation/gender identity is prohibited. The use of slurs (n i g g a included), graphic images, racist/ethnic stereotypes and inflammatory comments are not allowed.
Witch hunt posts or threads asking about the race, religion or sexual orientation of forum members for the sole purpose of harassing or ignoring them are not allowed.
Trying to circumvent the "no slurs" rule by using hurtful stereotypes is not allowed.
Posting images in an attempt to circumvent the "no slurs" rule is not allowed. For example, posting a picture of a tap dancing racoon in place of the slur "c o o n."
Using terms like *******, quadroon and octaroon in a pejorative manner is not allowed.
Don't copy racist content from other sites and post it here. We know that racists sites exist and are aware of the type of content they post. We don't need any of it reposted here.
Sexual Content
Sexual content is not allowed on the site under any circumstances. Sexual content is defined as:
Nudity, pornography, sexually gratifying content or photographs.
Close-ups of breasts, buttocks or crotches, bikini pictures, and sheer or see-through clothing or lingerie.
Strategically covered nudity (includes situations in which genitals are blurred out by camera).
Images of men or women posing and/or undressing in a seductive manner.
Erotic stories and/or descriptions of sexual acts.
Sexually explicit jokes.
Advice about improving sexual performance.
Sexual health advice related to pregnancy, childbirth, or family planning.
Sexual content that contain images of minors (under the age of 18) or discuss bestiality or pedophilia is not allowed.
Additional Prohibited Content
Threads regarding hacking, gambling, illicit drugs, sales of alcohol, tobacco, prescription drugs, and weapons.
Threads advertising the sale of designer knockoffs.
Threads advertising the sales or distribution of coursework or student essays.
Threads discussing programs that compensate users for clicking ads or offers, performing searches, surfing websites or reading emails are not allowed on the main forum. If you wish to engage in this type of discussion create a private group.
The discussion of illegal activities such as software and music piracy and other intellectual property violations.
Threads containing download links to copyrighted material.
Threads or posts advertising other websites or forums. This includes posting images that contain links to other forums or websites.
Thread Banning
A moderator or admin will ban you from participating in a discussion for any of the following reasons:
Creating off topic posts for the sole purpose of derailing the thread.
Launching personal attacks against other posters in the thread.
Posting that any of the participants are on your ignore list.
Thanking someone for tagging you.
Creating posts that say nothing more than "subscribed"; or "here"; or something similar.
Telling us that you didn't read the original post.
Anonymous Posting
Anonymous Posting is allowed in the following forums:
Jane Doe Alley – only post male/female relationship topics here. Anonymous posts should be made only for content that may be too embarrassing to post under your username. It should not be used for general replies to the original post.
Family Matters – only create anonymous posts for family related drama that may be too embarrassing to post under your username. Anonymous posting should not be used for general replies to the original post.
Mental Health – only create anonymous mental health topics that are personal issues for yourself or family members. Anonymous posting should not be used for general replies to the original post.
In the Closet – Only post same sex relationship topics here. Anonymous posts should be made only for content that may be too embarrassing to post under your username. It should not be used for general replies to the original post.
Celebrity News and Gossip, Any Info and Almost Famous forums – only create anonymous posts when you have first hand, celebrity related gossip to share. Anonymous posting should not be used for general replies to the original post.
Violating the anonymous posting rules will result in your identity being revealed.
Moderated Forums – Threads posted in the Jane Doe must be approved before they can be posted. Don't create your thread in an unrelated forum in order to circumvent the approval process.
Reporting content that violates the forum rules
If you see content that violates the forum rules don't PM, tag or @ a moderator or admin. Instead, report the content. We will review the content and determine if it violates the forum rules.
Infractions, Suspensions and Permanent Bans
If it is obvious that a new member has joined the forum for the sole purpose of spamming or trolling — for example their first 5 posts are racist in nature — they will be banned immediately. For all other members TrueLoveSingles.com uses a point based system to determine whether or not someone should be suspended or banned from the forum. We issue a warning first. If the bad behavior continues we start issuing point based infractions.
The offenses and points awarded are as follows:
Continuously posting content that has already been posted – 5 points
Continuously posting topics in the wrong forum – 5 points
Posting a censored word or phrase – 10 points
Profanity in thread title (includes attempts to censor the profanity) – 5 points
Avatar or signature in violation of the forum guidelines – 10 points
Post in violation of the anonymous posting rules – 10 points
Inappropriate advertising / spam – 10 points
Insults and/or threats made to another forum member – 10 points
Hate Speech – 25
Bullying/Harassment – 25 points
Privacy violation I (posting identifying information about non-members) – 25 points
Privacy violation II (posting identifying information about members) – 100 points
Posting prohibited sexual material in the forums (pedophila, beastiality) – 100 points
Personal attack on the moderators/admin due to dislike of forum rules/moderating – 100 points
Your access to participating on the forum will be suspended based on the following point schedule:
15 points = 2 day ban
25 points = 5 day ban
40 points = 14 day ban
55 points = 1 month ban
70 points = 6 month ban
100 points = permanent ban
Returning after being waived – for certain infractions (for example, bans resulting from posting racist content), we will automatically ban your new accounts as soon as you create them or when we find them. For users banned for less serious infractions the new account will be treated as an opportunity for you to make a fresh start on the forums. Any repeat of the behavior that got you banned will result in a permanent ban for your new (and any future) accounts.
Conclusion
These rules are general guidelines and flexible. Don't waste time trying to be clever and circumvent them.
Although the administrators and moderators of TrueLoveSingles.com will make every attempt to enforce these rules, it is impossible for us to read every post every day. If you see a post that you think requires our attention, report it and we will review it.