What are the benefits of being a registered or even premium member?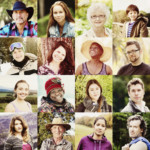 When you register on this site, you will gain access to all the essential features of this site, including the searchable Directory of Singles.
The FREEdom plan is complementary
Registration is free – no credit card required, and you'll be awarded with a complementary membership in the FREEdom plan. Besides accessing the directory, you will be able to set up your own profile and galleries, send friend requests, view other promising Single's profiles, and message your heart out.
With the FREEdom plan, you get access to the essential features of this site, that is what you need to start finding your significant other!
Upgrade to a Premium plan for special features
When you upgrade to a premium plan, you gain access to additional, special features like:
So, register and/or upgrade to a plan today to find your significant other!