How to Get the Best out of Joining Groups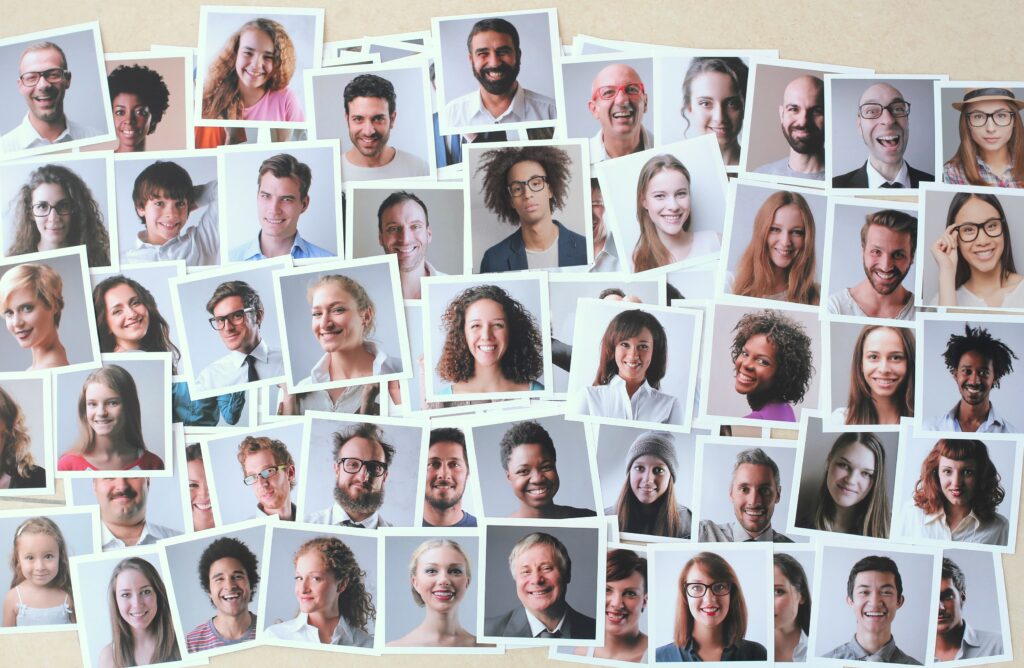 We dared and ditched that nasty compatibility swiping and made a fresh start by offering unique, open dating groups exclusive for our members. It's a fairer way to make new connections, and that is how a journey of love starts. No swiping, no put-downs, just real possibilities. It takes only one micro connection for a love relationship to develop.
Micro Connections

A micro connection due to a moment of positivity resonance can be the starting point of of many kinds of love. Positivity resonances occur often during a week, they happen even between strangers. 

What is such a micro connection?

Let's say that you are a waiter/waitress and someone tips you 50% instead of 10%. You get in line at the grocery store and someone waves you in front because you only have one item. You are riding the Metro and your eyes cross with those of another and sparks fly.

Be Alert

Watch out for these moments of micro connection, these positive resonances. They happen unpredictably in your daily life. Do not let them pass you by without follow-up. So, then say "Hey, what's up?"

Join Some Of Our Groups

Groups have a focus or an interest. Joining a group is telling its specific members that you are with them. By joining, you are declaring your situation or interests.

Groups Identify You

Instead of writing extensive profile lines that nobody ever reads, join groups that align with your situations. It is a lot more efficient for others to find you in a group as groups are naturally social. 

"Just graduated, ready to move on!"

When joining a group, you might introduce yourself via a personal post in that group. Say something a bit more intriguing than "Hi," if you can. 

"Tell me two truths and a lie about yourself!"

Be mindful that humans will be thinking "What's in it for me?" before responding to your posts. People want to be fascinated by you.

Avoid These Pitfalls

Avoid saying that you got nice boobs or a bag of money. People see through that easily. Try to be a bit more genuine, a bit more subtle, even if it is true that you got the afore-mentioned goods.

Likes & Follows

Getting Likes and Followers or Liking and Following others are indicators of connection attempts. You got to actively build on these algorithms of liking, following, commenting, and sharing to see how far they go, what they may lead to.

Kinds of Groups

Yes, most groups are free and some are premium. As you may have noticed, we do not clutter this site with advertisements. In order to cover our expenses, we offer inexpensive subscription plans to members wishing to access premium services and products.

Which Groups to Join

Singles-Free is the default group for all registrants. We recommend that you join - in addition - groups that are indicative of your Gender, your Location and your Generation. These groups are free to join. Other than that, follow your interests.

Can Groups Really Help

Shared interests alone do not necessarily make for a good match. Such compatibility is simplistic as connections can spark unpredictably anywhere and anytime. Connecting with members in groups will only get the ball rolling. 

What Looking For In The Other

Some people say that they have a good idea of what they are looking for in their ideal mate. Many others do only roughly know, if at all. Apart from dealbreakers or red flags, it's to your advantage to keep an open mind. That is, until you have met a promising other a few times in person. Only then, if at all, can you be hopeful.

You Never Know

In the end, the initial 'spark' or 'chemistry' between you and another may come about gradually. That is, you might fall in love only gently, and not even with a person in your favorite group! So, actively pursuing various channels in your dating endeavor, on this site and elsewhere, will surely persuade fate to favor you.

In Any Case

Work these interest groups and the connections they afford. Keep networking. Too many people give up way to early. If you are one of them, break free from unproductive routines, and be more spontaneous today and tomorrow. Stay upbeat and be unstoppable.

You now hold the reins in your hands and we wish you the very best!
Get Started On TrueLoveSingles Today
Join our growing community of Singles believing in true love relationships.
WAS THIS ARTICLE HELPFUL?