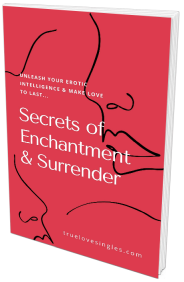 We figured that it isn't sexuality that matters the most, but that it is erotic love. Sexuality is banal. Watch some porn and that is what you get: nothing but a boatload of your own arousal.
Regardless, humans are sexual beings and we cannot be otherwise. Obviously, great sex is important for people. Great sex, however, is far from that which sustains passionate, intimate, and lasting relationships. That is, a climax is just that: a climax, and then again a climax, and so on for as many years as virility lasts. Erotic love is otherwise.
People in lasting love relationships, however, hope to enjoy decades of truly rich lives together, that is, with inner riches that involve both the body and the mind of the lovers. And these embodied minds, yours and your partner's, are the most incomprehensibly complex and precious things to behold.
And make no mistake, all embodied minds are demanding, no matter the gender. The embodied minds say that nothing can truly substitute for erotic love.
Erotic love – then – is an art form, a living play, a temporal and unencumbered performance of two embodied minds facing each other from near and sometimes afar, and involving their deepest sense of meaning and their sensibilities to the fullest.
It is the episodic plays of mutual enchantment and surrender, not once but delightfully recurring over the years, that keep a love relationship and its lovers from ending up in familiarity and boredom, respectively.
Are you ready to uncage your erotic intelligence and employ the wisdom of enchantment and surrender between yourself and your mate?
Join us today and we will notify you when our soon-to-be-published e-book "The Secrets of Enchantment & Surrender" is ready for download.