Selfie required for success.

Just a reminder that you ought to upload a profile picture (avatar) for your account asap. Otherwise, the system will assign a generic icon to your account. That is not going to help you to get noticed!
So, grab your smartphone and take a selfie. Borrow a smartphone and take a selfie. Have someone take a mugshot of you with their smartphone. Do something or get left behind!
Click on Avatar to upload your pic and get ready to be discovered!

1/18/2018
Lowered membership fees for premium plans.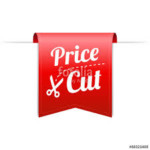 Let's face it, there has not been that much activity on this Unificationist courtship site and therefore the site's utility for those who joined this site nevertheless has perhaps not panned out as expected. So, we made a generous adjustment by nearly halfing fees for premium memberships, hoping to stir some additional interest. Enjoy!

1/17/2018
Added complimentary membership (Hero/Heroine plan) to all registered users.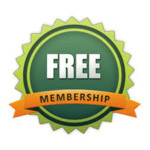 All registered users (there are no unregistered users) were by default called members of the FREEdom plan before. However, the FREEdom plan was not a formal plan set up in the system like – say – the paid-for Rising Star plan, it was just a virtual identity label.
The new substitute plan, called Hero/Heroine, is totally free and complementary as well, but formalized in the system. This allows the site's operator (me) to better integrate new and old features and functions between a registered user account and the site. It has no important practical consequence for you, the end-user. There is no action that you must take.
If you were to go to your account page, you now will see your free, complimentary membership. Please note that this account page is different from your profile page.

5/27/2016
Re-focused the site.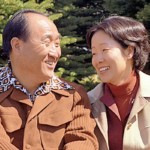 Hello, we have begun to focus the site to serve vertical markets like Unificationists and friends!
Having been open to registration by any and all, no matter how high-minded and deep-hearted, has proven to be a bit too challenging. People from all over the world registered, but often did not follow up to complete their profiles. That kind of numerical quantity at the expense of content quality is just not cutting it for anyone. So, it has become necessary for us to re-invent the workings of the site. It seems that just about every start-up goes through such a process of fine-tuning its operations.
What do we mean by vertical markets? A vertical market is a market in which vendors offer goods and services specific to an industry, trade, profession, or other group of customers with specialized needs instead of to anyone.
People in vertical markets have often already gone through some background check or have been vetted otherwise regarding their authenticity and interest. Having singles join from a pre-qualified prospect pool is a great plus for a relatively new dating site like truelovesingles.com. We are and always be a niche dating site – a boutique courtship site – and quality must be our bottomline.
Registration is still free, but site now requires an invitation code during registration. You can get the referral code from a current user or request a code via our Contact Us form. You may also find the referral code on our Facebook page and in our Facebook group.

1/15/2016
Now on the encrypted https protocol.
It wasn't easy, but we finally made the move to port everything on www.truelovesingles.com from the insecure http to the secure https protocol. Facebook, Twitter, and nearly all relevant social networks have gone to the https protocol for secure communication over the Internet.
In other words, feel free to now access www.truelovesingles.com on your laptop, tablet or smartphone right from any public WiFi spot (Starbucks, library, etc.) and know that your connection to www.truelovesingles.com is encrypted and safe from a hacker.
Privacy and confidentiality are already build into the site by virtue of account logins, private messaging and private groups – all based on invitation and permission. The account holder always decides who can see what of his or her profile.

9/24/2015
Know your personality.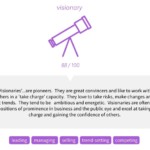 Knowing a little about one's personalty is helpful when discussing life with another single. We implemented the modern Traitify
personality quizzes
for you on our site to complement all our other useful features.
We want True Love Singles to become a one-stop shop for you and make sure you find your significant other.