Your Love Story is a Narrative that gets written in Tandem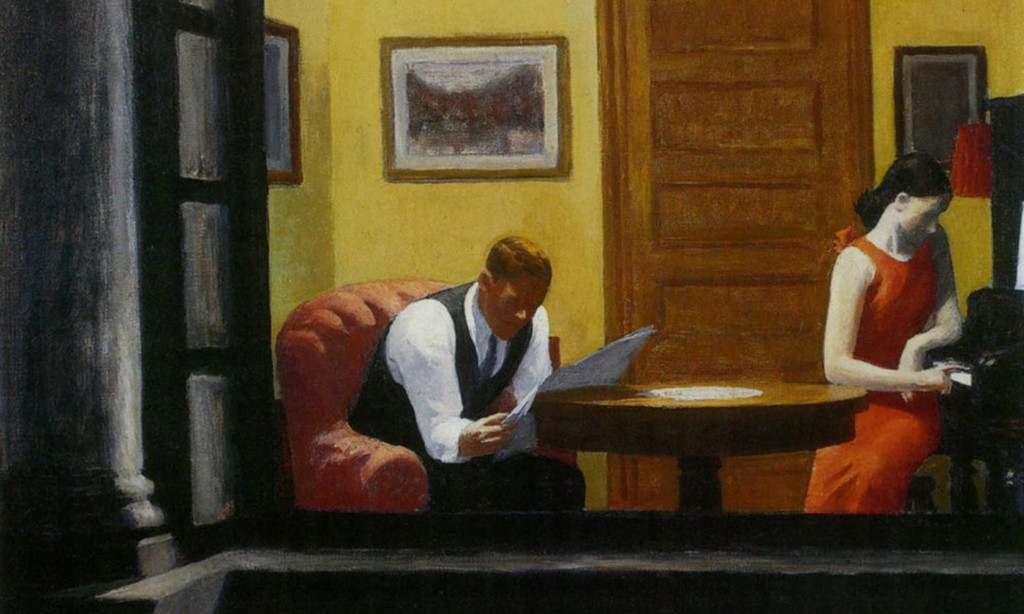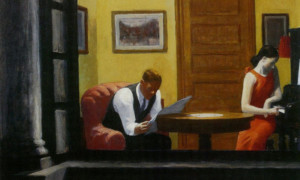 Imagine two couples, each at home for dinner. The first couple spends the whole meal caressing each other's hair, calling each other cheesy monikers and, after the meal is finished, holding hands across the table, staring affectionately into each other's eyes. Before long, they are in bed together. The other couple eats quietly, barely talking and, when the meal is through, they load the dishwasher. Later, they sit in the same room, but apart, both reading.
This post is republished under Creative Commons from AEON
Both couples are in love. They just express it differently. The philosopher Karen Jones at the University of Melbourne has an important insight into what is going on here. Love is what she calls an interpretation-sensitive trajectory. Trajectories are processes. One isn't really in love for a fleeting moment, in the same way that one doesn't have a profession or a hobby for a fleeting moment. The fact that an episode counts as love for a certain person – like another episode counts for a certain person being a writer or a knitter – depends on things that have happened before, or will happen after, that episode.
In that sense, love is a process, not an episode. Each action fits within an ongoing narrative, and that is how it gets its meaning. The same action performed in a different narrative could have a radically different meaning. For instance, for the first couple, the idea of sitting apart from each other reading might be the opposite of an expression of love – it might signify that the relationship has broken down. Meanwhile, for the second couple, this could be their perfect understanding of how they want to be together that evening.
We jointly write our stories of love and give meaning to our actions within these narratives.
In a narrative, specific events make sense in light of each other. Sitting down with your partner reading in silence might make sense as part of your romantic relationship in light of other events, such as having lived together for years or sharing your respective passion for books. More importantly, it makes sense as an episode of love for your partner because of how you have conceptualised your relationship, which is, in a sense, unique to you both. That is why reading a novel in silence with your partner can be an expression of your love, while reading a legal document in silence next to your colleague is not (unless your colleague also happens to be your romantic partner, and you have a second narrative of love interwoven with your work narrative).
This makes things sound simple. But they're not. In any relationship, we will be subject to several different levels of narrative running simultaneously, and also the possibility that what we assume to be a shared conception might not be so. Typically, we each arrive at our individual conceptualisation of romantic love through three levels of narrative. The philosopher Hilde Lindemann at Michigan State University points to the existence of socially shared narratives that are associated with certain practices. In Holding and Letting Go (2014), she explains, for example, that pregnancy is associated with eating certain foods, posting on social media or reading parenting books. All these are expected events in a pregnancy narrative, which is partly shaped socially.
Equally, there are certain practices conventionally associated with the narrative of love that we accumulate from our culture – often from popular culture. These might include the Romeo and Juliet trope, or the Disney princess story, or the tug between duty and romantic love. Think of the nostalgia for moments of bliss together captured in Humphrey Bogart's line in the film Casablanca (1942): 'We'll always have Paris.' These and other stories contribute to shaping our conceptualisation of love when we move from fiction to reality. We also have our own specific relationship narratives, which are types of we-narratives, in the words of the philosophers Deborah Tollefsen and Shaun Gallagher at the University of Memphis in 2017. In the case of a romantic partnership, that 'we' refers specifically to the people involved in the relationship. Each romantic partnership has a unique we-narrative that is both shaped by and the shaper of the relationship. For example, the backstory of 'how we met' can shape how people define their romantic relationships. Certain practices, such as the degree of expected physical affection, become episodes that become habits and expectations that make sense as part of some relationships and not others, given that different people have different we-narratives.
Finally, we have our individual narratives. Most of us are or will be in more than one romantic relationship over our lifetimes, and those different we-narratives too become blueprints for our definition of what gets counted as love and what does not. They shape our expectations, but can also act as exemplars of the we-narratives we hope for, or perhaps explicitly want to avoid.
From this amalgamation, we get a personal interpretative framework that defines which actions, for each of us, count as loving. We understand what it is to be in love through the cultural and personal stories we enact. People who live in the same societies are exposed to similar cultural stories; they tend to have life arcs that bear a great deal of resemblance to each other (growing up, getting a career, searching for fulfilment through a reciprocal ongoing romantic relationship, or more than one). Yet there is room for individual differences too, and they can be the source of misunderstanding, tensions and disappointment – for example, when a partner expects more physical expression of love, or less, than you wish to give; or when a narrative clashes with a partner's expectations of both romantic and emotional exclusivity. Where partners have narratives that produce very different expectations, disappointment and resentment are almost inevitable.
In love, there are no easy guidelines. But perhaps, by coming to recognise the degree to which overlapping and different narratives shape our expectations in love, we can avoid some of the worst outcomes. Perhaps, too, we have a philosophical duty to interrogate the extent to which our narratives are shaped by crass romantic clichés from songs, movies and sitcoms – even if we wrongly believe ourselves above them. However, it won't suffice to recognise that we're all entangled in complex webs of romantic narrative. We also need to make sure that we are truly co-authoring our we-narratives. The people we love are not just characters, but also creators, of our shared story. To love each other better, we should respect this. The world is unlikely to furnish us with a perfectly matched storyteller, but love won't flourish if each of us is trying to tell a different story.
Pilar Lopez-Cantero
This article was originally published at Aeon and has been republished under Creative Commons.
The registration code is: passion
Free registration!