You know who you are, right?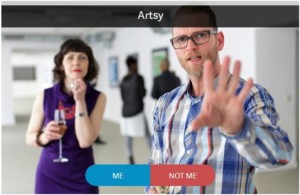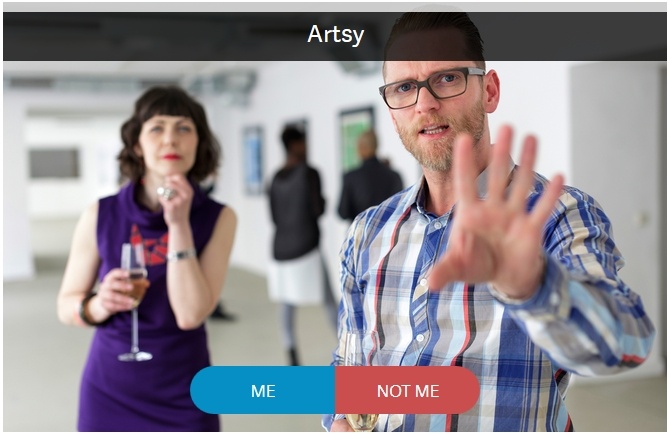 We understand that behind every visitor to this site is a human being, with a personality waiting to be discovered. With that in mind, we've selected and feature a diverse set of fun, visual tests from Traitify that help you to uncover your personality types and traits.
The Heroes and Movies tests are the two personality tests which only require that you have registered on this site for the FREEdom plan (free). The other tests require that you have upgraded to an inexpensive premium plan on this site.
During these tests, you simply select "Me" or "Not Me" to a brief series of images, and voila, within a few minutes you receive valuable insights about yourself. You may copy the test result to your Personality tab on your profile. It will serve as a good starting point to discuss compatibility!
Personality blends are a combination of the individual's top two dominant personality types. Like individual personality types, blends can be used to predict preferences, strengths and compatibility in different contexts: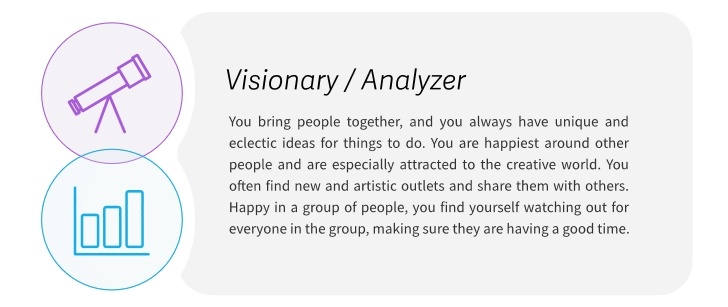 Take insights with a grain of salt!
However, we'll ask you to take any free personality test with a grain of salt, even those that come with a membership. You perhaps know that. Subsequently, there are no proven rules (to our knowledge) that reliably govern matchmaking between people based on personality types. Alive people can be too complicated and unpredictable on one hand and too adaptable and accommodating on the other to fit neatly into any psychological models.
So, we don't do matchmaking on this site. But we give you some tools (personality tests, informative blog, profiles, directory, etc.) to add to your toolbox for finding that significant other.
The personality insights gained from these personality tests foster self-discovery, help evaluate compatibility with another promising Single, and aid in decision making about intimate relationships.
Each test can only be taken once by a user, and the test result will display thereafter for a limited time. So, what do you do with the valuable insights gained after taking a test, without losing them? How about you copy the text of your test result and paste it into the Personality field within your Profile. Then, those users of this site whom you have given permission to peruse your profile and who are interested in you can read up and instantly get to know you better!
What does a specific test do for me?
Core Test
Access with any premium plan.

The Core Test (49 slides) measures overall elements of an individual's personality, assessing a full range of characterological components in order to gain an overall picture of a person. The personality information derived from this test can be used to gain a general understanding of your personality, or to check for compatibility with other people.

Intro-Extrovert Test
Access with any premium plan.

The Intro-Extroversion Test (16 slides) measures social style, and your proclivity to be an introvert or an extrovert. This is a key feature of understanding your needs and preferences and is an important element of personality. This information can be combined with other personality data in order to drill down into an important element of understanding personality.

Persuasion Test
Access with any premium plan.

The Persuasion Test (42 slides) helps you uncover your distinct leadership styles. The test tells you where you derive your powers of persuasion and what types of followers you naturally attract. With the test, you can gauge your individual style of persuasion to ensure compatibility between a leader and his or her supporters.

Career Test
Access with any premium plan.

The Career Test (56 slides) offers rich data points including personality blend, types, traits and matching. Built for users including students, job-seekers, teams, human resources and leadership, careers data can be used to enrich experiences, drive engagement and build more productive teams and work spaces.

Heroes Test
FREE for any registered user.

The Heroes Test (56 slides) allows you to retrieve personality blends, types, traits useful to match your individual tastes to products or services. Understand yourself in the context of distinct audiences for customized messaging, offerings and more.

Movies Test
FREE for any registered user.

The Movies Test (42 slides) measures elements of your personality with a fun spin towards movie preference. The personality insights gained from this test can be used for the purpose of entertainment recommendations as well as a general understanding of your personality.

Thanks for giving these tests a try. Which test is your favorite? What do you think?